What a Drag!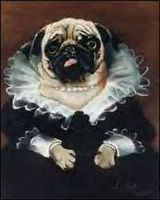 Memorial Day....
This also happens to be my seventh day "Smoke Free"! Now this might not be a very big deal to most of you, but consider this...... Nicotine is addictive, I've been smoking for over 30 years. Ya think this is easy?

The weather today, a delightful 93 degrees; enhanced by a cool breeze coming in off the Gulf of Mexico. This afternoon, I stopped by the ProShop Pub for a few cocktails (time to spend money there after winning the digital camera at their anniversary party) and a brief Chat with Tim
(who I have so addicted to NOLA). We'll finalize plans as time gets closer, but we are both looking forward, along with our friend Bill to celebrating our multiple birthdays in New Orleans. Tim is June 12, I'm June 18, and Bill is two weeks after that! All that celebrating along with New Orleans Pride Fest...... sounds like a weekend I need right now!