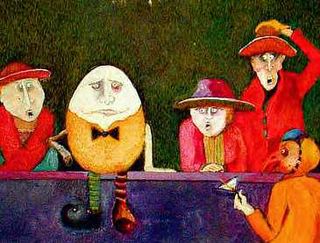 Pope Benedict Restates Opposition To Abortion, Artificial Reproduction, Support for Natural Family Planning;

Pope Benedict XVI in a speech at Universita Cattolica del Sacro Cuore in Italy on Friday reiterated the Roman Catholic Church's support for natural family planning.

In his speech, the pope discussed the university's Paul VI's International Scientific Institute Of Research On Human Fertility And Infertility and its research on "responsible reproduction." He said the institute is working "to give a sound scientific basis to the natural control of human fertility and to attempt to overcome infertility by natural means". He also commended Pope Paul VI's 1968 papal letter, Humanae Vitae -- which outlawed all forms of contraception -- for discussing the "natural regulation of human fertility," and he repeated the Catholic Church's stance on overcoming infertility "in a natural way,".

Under Catholic doctrine, birth control and condoms are prohibited and natural family planning practices, such as the rhythm method, in which couples abstain from sex during a woman's fertile period, are allowed. The Roman Catholic Church in June of last year was successful in helping to block a referendum that would have dismantled Italy's law on artificial reproduction.(Reuters, 11/25)

AND.......

After many weeks of leaks and speculation, the Vatican on Tuesday published its instruction on gays in the clergy. The document has angered LGBT rights advocates and prompted one U.S. priest to resign in protest.Men with "deep-seated" homosexual tendencies should not be ordained, according to the nine-page document, but those with a "transitory problem" can be ordained if they have overcome their feelings for three years.Pope Benedict XVI approved the instruction Aug. 31, making it one of the first major documents he has approved for publication since being elected pope April 19.While the document has been in development for years, its existence was discovered in 2002 during the clergy sex abuse scandal.

"That shows the Vatican has no understanding of sexuality or homosexuality," said Francis DeBernardo, executive director of New Ways Ministry, a Washington, D.C. outreach to gay Catholics.The Vatican's distinction between "deep-seated" and "transitory" homosexual tendencies "ignores the past 40 years of scientific development in the area of sex research," DeBernardo charged.The American Psychological Association supports DeBernardo's assessment. According to its Web site, psychologists do not consider sexual orientation to be a conscious choice that can be voluntarily changed.

The Vatican continues to erroneously focus on gay men as the cause of the church sexual abuse crisis while neither addressing the root causes of the crisis nor disciplining in any fashion the bishops who share responsibility for it. Fr. Kelly, a priest in my childhood parish church is a perfect example of priests abusing young girls also..... The Making of a Monster discusses this in length and how the Worcester, Mass. diocese covered up his tracks.

WHICH ALL BRINGS ME TO:


As a Supreme Court justice, Samuel Alito would join the ranks of fellow Catholics John Roberts, Antonin Scalia, Clarence Thomas and Anthony Kennedy, bringing the total count to five Catholics, or fifty five percent of the justices.
With only twenty four percent of US citizens identifying as Roman Catholic, this is clearly over representative of the general public and it's difficult to believe that the influence of the Catholic church would not be a consideration in the decisions they make.