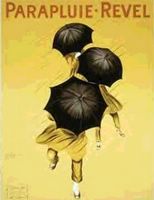 I moved to Florida in September 1989 and during that time of year, we take beautiful weather for granted; no matter where we live.
I remember waking up one day in early December feeling very strange. I was sitting on the patio, admiring the flowers growing so beautifully in my small garden and wondering what the hell was wrong with this picture when suddenly it hit me! This was the first week of December and the sun was shining! The grey days of Boston were far behind me, no longer a part of my life.
That was the year my family and I spent New Years day at the beach. Life was beautiful!

Today reminiscent of Boston, we're having a grey day in Florida. It's been raining on and off most of the day, and the weather is cool and damp. I've done nothing all day.... it's just all too damned depressing!

Now, after years of living in warm weather, my blood has thinned. The weather was in the 60's today, going down to 50 tonite. That is cold. I've already bought a knit cap and gloves, plan on wearing them tomorrow.

As for Boston, I'll always miss Boston. My closest friend and his family still live there. The Red Sox still play there. I miss drinking cognac at the Ritz, I miss the Boston Commons, the T, the restaurants, the theater, the ballet, the symphony. I miss walks along Newbury Street, Harvard Square, Copley Place and Haymarket. But most of all, I miss JR.

What I do not miss is the bitter cold and the snow!