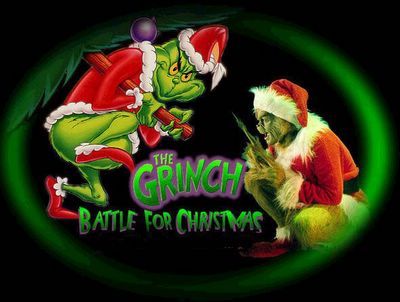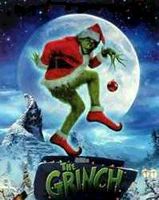 Call it what it is - a right-wing snow job. Conservative talk show host Bill O'Reilly and friends are now trying to convince us that there's a "war on Christmas" in America. As proof, they point to the growing number of secular "holiday" celebrations obviously designed to drive out the more Christian-focused word "Christmas."

Shame on the Ebenezer Scrooge who uses the term "holidays" to refer to the series of events from Thanksgiving to Christmas to New Year's Day. Rebuke the mean old grinch who steals "Christmas" so that he can be inclusive of his friends who are Jewish or Muslim and celebrate their own holidays. No God-fearing, Wal-Mart loving, red-state Christian would dare exclude the name of his savior from the most sacred holiday in capitalism.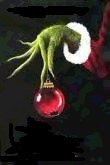 Let's be honest. There is no war on Christmas. If anything, there's a war on intelligence in America, and the lefties didn't start it. Every few years, the conservatives dream up some other evil threat to American civilization and they convince all the hinter-state yahoos to send money to stop blacks, women, Communists, environmentalists, the ACLU, pacifists, flag burners, liberals, gays, Christmas-haters from taking over America.

These people thrive off of hatred and fear. Their survival seems to depend on their ability to convince their followers to be afraid of all that is different from their white Anglo-Saxon Protestant middle-class American upbringings.

No, the liberals didn't start some new war on Christmas. This was a pre-emptive war started by the right-wing lunatics looking for weapons of mass distraction from the real issues facing America. These Sunday morning moralists don't want to deal with poverty, homelessness, unemployment, the lack of health care, or crumbling inner city schools.
The War On Christmas
By Keith Boykin
December 16, 2005