Poof!!! You're OUT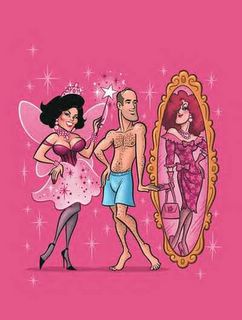 The art of Glen Hanson

And the award goes to: Spokane, Washington Mayor Jim West.
West, a
Republican
and former State Senate Majority Leader who
steadfastly opposed gay-friendly legislation
has been publicly outed by the Spokane Review after the newspaper raised allegations of West offering jobs to young men he met in Gay chat rooms.
On May 5, 2005 the Spokane Review began publishing a series of articles detailing gay chat room and e-mail conversations West had with someone he thought was an 18 year old male high school student, whom he encouraged to apply for an internship in his office. The e-mail recipient was, in fact, a computer expert hired by the newspaper.

West has acknowledged having relations with adult males and apologized for
"mistakes in judgement."