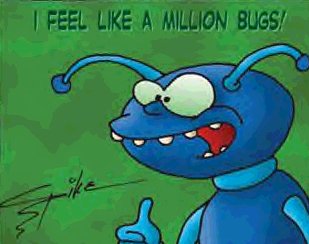 I'm physically and emotionally wiped out this week. I don't do sick well at all.....
it's like Academy Award for best performance in a dramatic role contender material.

Lysol spray all over the place to kill germs, Vicks Vapo Rub on the chest, antibiotics, nasal sprays, Mucinex and Nyquil....... followed by a vaporizer during the nite. It's HIGH DRAMA which means that not only do I make the PUGS misreable, I insist on going to work and making my co-workers wish I would simply disappear.

Thursday, I felt well enough to attend a two day seminar in Brandon, Florida......

No chance for drama here, until lunch. Several co-workers and I went to lunch at a Chinese Buffet. We sat down, ordered drinks iced tea and/or water and chatted briefly before proceeding to the buffet table. The waiter arrived with the much too large drinks and served two glasses of iced tea and proceeded to take my glass of water off the tray and place it on the table in front of me...... at which time, the tray flipped off of his hand and the remaining glasses of water and ice (FOUR) landed on my lap!

TGIF!