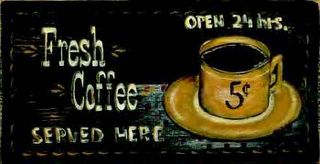 Now that the Pobble charges a "buck-fifty" for a cup of coffee, I have to wonder if my dear friend was even around when coffee was 5 cents..... I think not!

After last Saturdays Target jackpot, I am off and running again today. No one knows what treasures are in store [s]!

Today is the first day I am finally over that non-flu whatever I had all week. After going back to work on Wednesday and still not feeling just right, I took yesterday off and last evening, instead of filling up on Nyquil and whatever, I drank two bottles of champagne. The perfect cure for the common cold!

Yesterday's (Friday March 3, 2006) post, as absurd as I think it is; I find a bit scary. It's just another example of the strange direction our country is going in. Of course, this is Florida where stranger than fiction occurs on a daily basis.

Cheers!