OLE!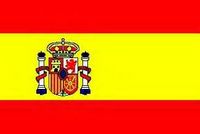 Parliament legalized gay marriage Thursday, defying conservatives and clergy who opposed making traditionally Roman Catholic Spain the third country to allow same-sex unions nationwide.
The measure passed the 350-seat Congress of Deputies by a vote of 187-147. The bill, part of the ruling Socialists' aggressive agenda for social reform, also lets gay couples adopt children and inherit each others' property. The bill is now law.
The Senate, where conservatives hold the largest number of seats, rejected the bill last week. But it is an advisory body and final say on legislation rests with the Congress of Deputies.
USA Today, June 30, 2005