Thank God it's Friday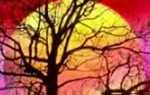 Winding down a week from HELL!
First of all, it's rained every day this week which has put me in a major "I wanna stay in bed" mood. When I finally get out of bed and into work, things just seemed to get worse every day. My boss was out of state all week and the "selfish bitches on PMS or in dire need of Prozac" were in full form. It was a "honey, I can't be doing that, I might break a nail" kind of week. It's at times like these that I want to lock myself in my office. Then this afternoon, our program director informs me that I'm in charge the first three days next week while she and my boss are at a conference. They're just trying to kill me before I go on vacation, dammit! Get me a damn cigarette. I think I'll pass on that but considering all of the above, the fact that I'm still not smoking is a miracle (eleven days by the way)!
Good news on the horizon. A good friend has suggested a "pet resort" where I can board the dogs while I'm in New Orleans. Sounds like a winner, especially after I found out they actually cook breakfast for the dogs; which is what I do here on weekends. I have a feeling the smell of bacon and eggs cooking will quickly distract the pups from any thoughts of "daddy".
Plans for the weekend have changed (did I have any plans?) due to inclement weather predictions. One thing for certain, I getting some sleep!