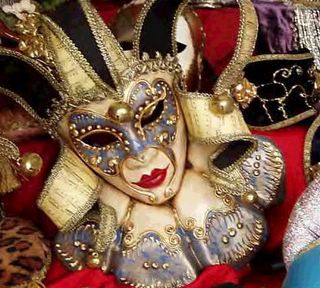 I've spent the past several years in New Orleans during Halloween. The weather is delightful and the crowds are no where near as large as they are during Mardi Gras and Southern Decadance.

Each year, an organization called Halloween In New Orleans holds a series of events to benefit Project Lazarus. These events, held the last weekend of October include a Thursday evening black tie dinner and silent auction, a Friday nite casual welcome party, a costume ball on Saturday evening and a Jazz Brunch on Sunday at House of Blues. This organization has been able to donate at much as $400,000.00 dollars annually to Project Lazarus. For several years, I was a patron of these events and can think of no better way to have some fun while supporting a charitable cause. This year, because of Hurricane Katrina the event has been cancelled but smaller scale benefits are planned.

PROJECT LAZARUS


Project Lazarus was founded out of compassion and service to all people. Project Lazarus provides services to people with AIDS who can no longer live independently, or whose family can no longer take care of them. The primary purpose of Project Lazarus is to provide continuity of care in a homelike environment. The highest goal of Project Lazarus is to enhance the quality of life of those it serves. Project Lazarus does not discriminate on the basis of age, race, religion, gender, economic status, sexual orientation or handicap.
Click here for PROJECT LAZARUS