The State of Florida poster "child" for bad behavior has got to be Hillsborough County Commissioner and anti-gay antagonist Ronda Storms.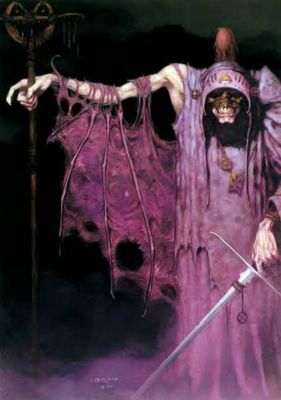 It appears Ronda Storms can never avoid being in the news; none of which is ever good. Someday, this woman is gonna get bitch slapped and I really really wanna be around when it happens......

The most recent episode of the Ronda Storms Circus occurred last week during a Hillsborough County Commission meeting.

At the end of the Wednesday meeting of Hillsborough commissioners and after which they had committed more than $400- million toward road work, parks, stormwater and various other projects, commissioner Ronda Storms had a not very kind (downright nasty) exchange with commissioner Kathy Castor (the only commissioner voting against the Ronda Storms proposed ban on celebrating Gay Pride in Hillsborough county June 2005).

After having doled out the $400- million, commissioners still had a little more than $40-million remaining in the budget. Castor moved to have $25-million of it earmarked to implement several neighborhood redevelopment plans.

Castor, a Democrat running for Congress, has criticized Storms, a Republican, for dropping proposals on the board at the last minute and with little background material (as she did with the Gay Pride Ban). Storms returned the favor.

"You know, you've just got to be kidding me," Storms said, noting that, after three hours of debate, Castor was dropping the proposal in at the last minute.

"I just want you to know I think this is nothing more than raw politics and looking for a byline on your campaign literature."
Castor replied that it isn't political to stand up for people who have participated in hours of community meetings to craft their community plans. And she noted that nothing has been set aside in CIT money to implement those plans, though that pool of cash has been used for those purposes in the past
.
That's when Storms unleashed the torrent that has kept people talking.

"Well, a debate, Commissioner, is when you actually lay it on the table. You know, either you're the most incompetent politician in the history of the universe that you didn't lay it on the table sooner," she said, not completing the 'or' part.

"A competent politician says, Here are the needs of my district. Boom."

The bashing continued unabated for a few moments longer. Commission Chairman Jim Norman, quick to rule citizens out of order if they so much as name a commissioner when they criticize board actions, never intervened.

It should be noted that the following night, fellow Republican Ken Hagan did essentially the same thing as Castor with no rebuke from Storms when he slipped $2.8-million into the county budget toward a Citrus Park community center. Same for Storms, who got money to replant a median on State Road 60. [Can you believe this circus?]

At that Thursday budget hearing, Storms offered a public apology to Castor for her comments of the night before, saying they were "inexcusable."