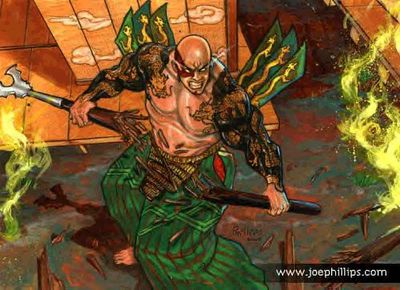 The Results so far are Unacceptable!
Friday morning and the first day of my four day holiday weekend. As we do every weekend, its bacon and eggs all around this morning (all around meaning my two pug dogs and I), but as I cook I'm overcome with an overwhelming sense of guilt. We're not only eating; my dogs are eating better than the hundreds of thousands of people displaced by Hurricane Katrina.
These are my plans so far:

#1. Send money to the
American Red Cross
(done)
#2. Telephone the Tampa Bay Chapter of the American Red Cross and volunteer to go to
New Orleans as soon as feasible.
#3. Offer my home to my friend Carlo and his mother and bring them here if/when they are
found.
#4. Contact the
Emergency Animal Rescue Service
(EARS) to SEND MONEY and possibly adopt an abandoned dog or cat. (courtesy of Connie)
#5. Send more money to the American Red Cross.

It is now five days since this devastation hit the Gulf states. President Bush is finally (amidst justifyiably mounting criticism) going to visit.
I am listening to President Bush as he prepares to depart the White House. Twice, he emphasized "long term planning". Mr. Bush also stated that the results so far are "unacceptable".

For the first time since Mr. Bush was elected into office, I finally agree with something he said. "The results so far are unacceptable". And why would that be, President Bush?
"long term planning"....... what about NOW, President Bush?

Have you ever been hungry, thirsty, in need of medical attention, Mr. Bush? Human lives are measured in seconds, minutes, hours. Hunger, thirst, disease and pain are now.

At 4 PM on Thursday afternoon, September 1, The Associated Press reports that fights and fires broke out, corpses lay out in the open, and rescue helicopters and law enforcement officers were shot at as flooded-out New Orleans descended into anarchy.

Anger mounted across the ruined city, with thousands of storm victims increasingly hungry, desperate and tired of waiting for buses to take them out. The storm passed five days ago. Five days ago. Five days of hunger, thirst, rotting flesh, broken bones, starving babies, shattered lives and an indifferent President.

"We are out here like pure animals. We don't have help, " the Reverend Issac Clark, 68, said outside the New Orleans Convention Center, where corpses lay in the open and other evacuees complained that they were dropped off and given nothing--no food, no water, no medicine.

Yes, the president is going to visit the Gulf Coast areas devastated by Hurricane Katrina today but according to CBS news, he has no plans to visit the New Orleans area. I wonder why?